Back to staff directory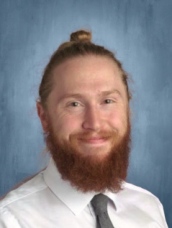 Teacher
Phone: 403-886-8604
Key Roles
CURRENT SUBJECTS OF INSTRUCTION
Social Studies 10-1/10-2, 20-1/20-2
English Language Arts 10-1/10-2
Senior High Wildlife
Senior High Film & Media Arts
Senior High Calm
Guidance Counselor
Hello, This is my third year teaching at Penhold Crossing. Originally based out of Vancouver and Vancouver Island, I worked as a professional film/television actor for a number of years before moving to Alberta. At the University of Alberta, I completed a Bachelor of Arts in Drama and a Bachelor of Education specializing in Secondary Education. Prior to joining Chinooks Edge School Division, I was teaching in Southern Alberta in the Crowsnest Pass. My passions outside education include, but are not restricted to: hiking, hockey, backpacking, bushcraft, ULTRA marathon running, baseball, drama, theater, traveling and board game design.
As an educator, my goal for every classroom is to create a positive learning environment defined by clear expectations with each student feeling safe, respected and recognized. I aim to make meaningful connections with students, to build rapport and foster a productive culture of learning. Facilitating a safe space allows my students to openly engage in learning grounded within fun and play. I strive to inspire, challenge, and enable the natural growth within all of my students to prepare them for life long learning.
If you have any questions or concerns, please don't hesitate to email me.
I look forward to hearing from you!
Cole Heppell