News
Posted on Jan. 3, 2022
Click here for the Cafeteria Menu & Click here to log into your student's account to pay for online credits Online Credits are available to purchase within the dates listed below: Oct 26- Nov 2     …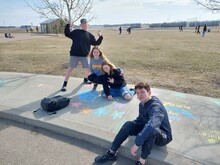 Posted on May. 6, 2022
Students filled the sidewalks with positive messages and cheerful drawings this week to recognize Mental Health Week. 
Posted on May. 4, 2022
Staff and students dressed in their Star Wars gear to celebrate May the 4th.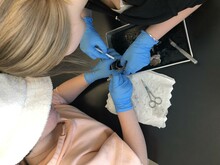 Posted on Mar. 9, 2022
Mrs. MacEachern's Science class were having fun, with hands on learning dissecting cow eyes! 
Posted on Feb. 13, 2022
Congratulations to our Junior Boys Basketball team for winning a bronze metal at their tournament this past weekend! Way to go boys!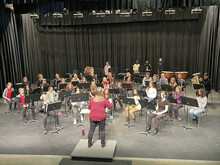 Posted on Feb. 11, 2022
Junior high honour musicians from across our division came together in Olds, to have a full day of rehearsal followed by a showcase concert in the evening. We've got three students from Penhold Crossing…